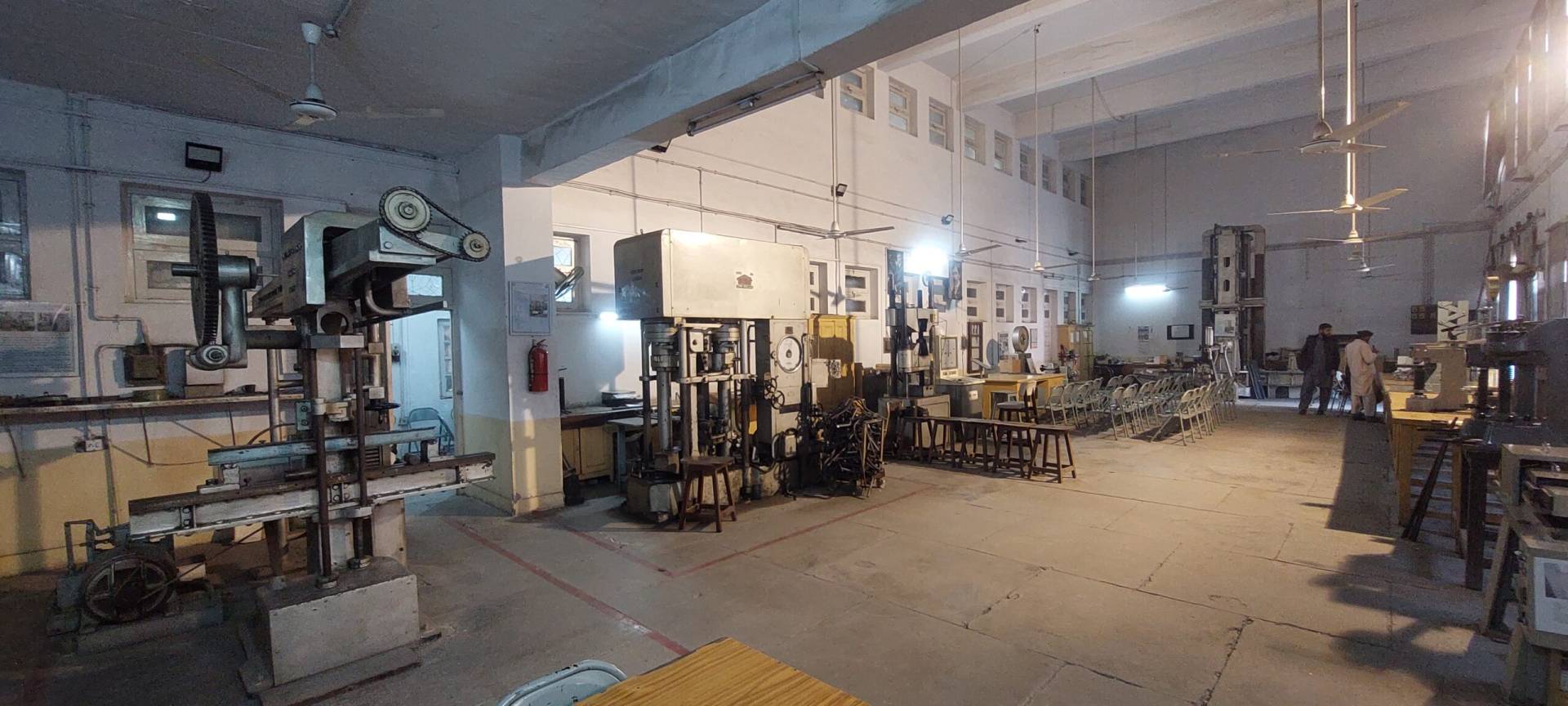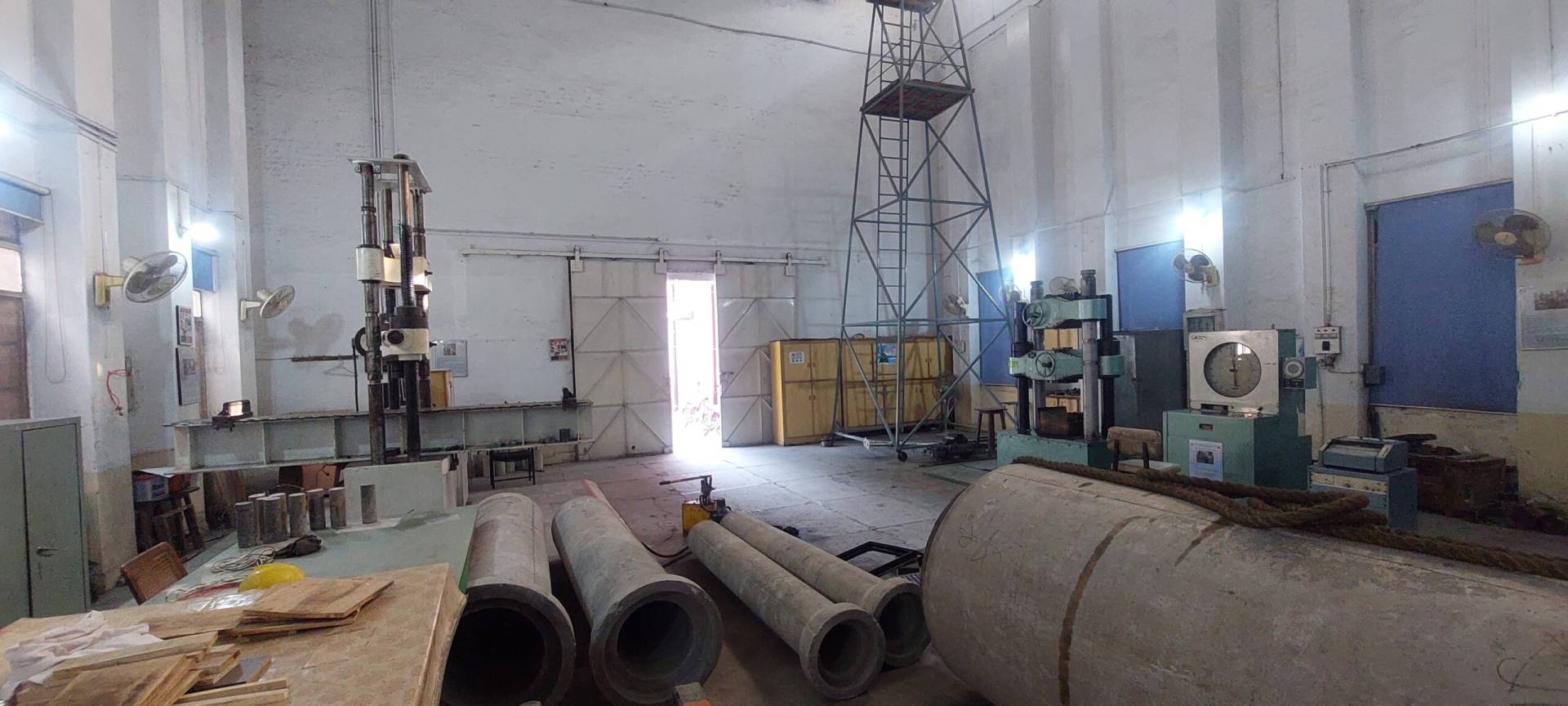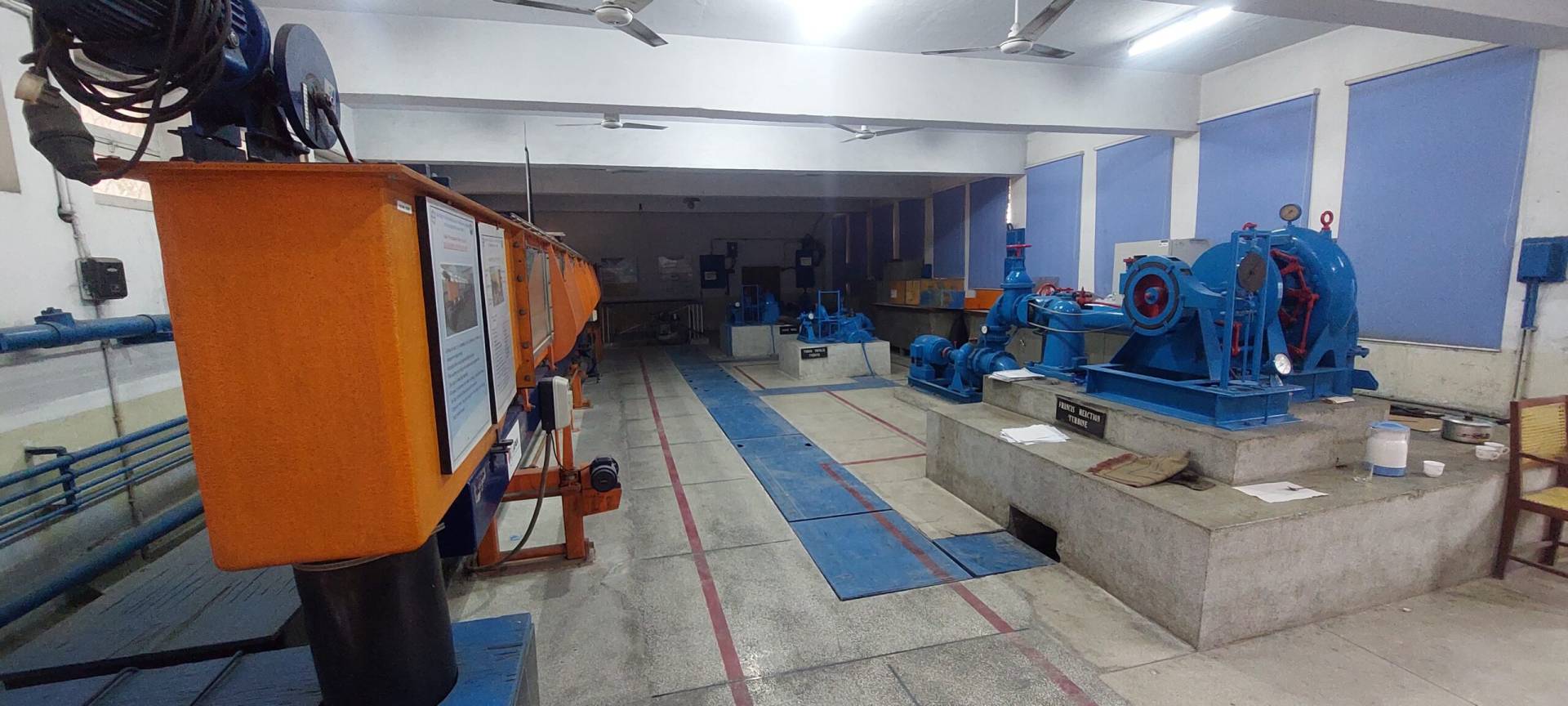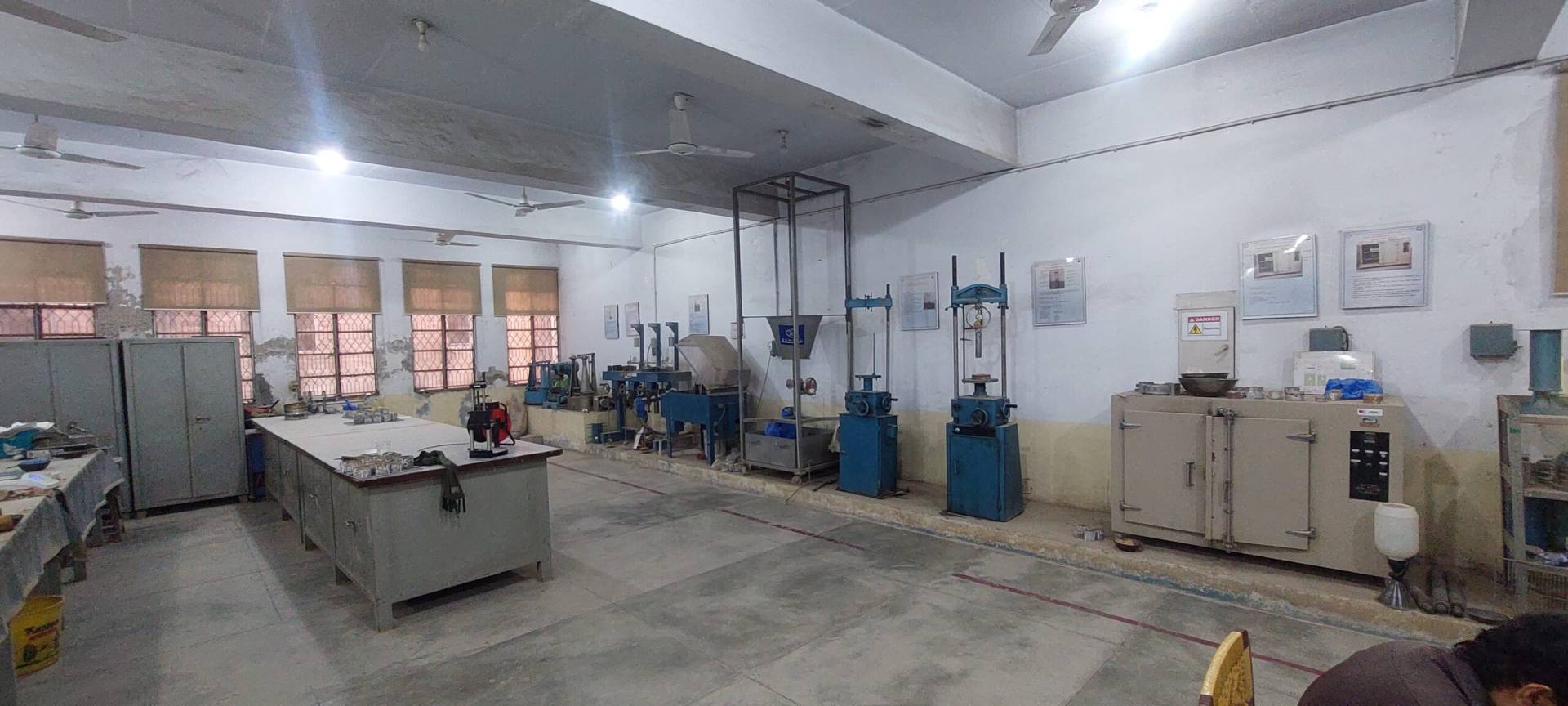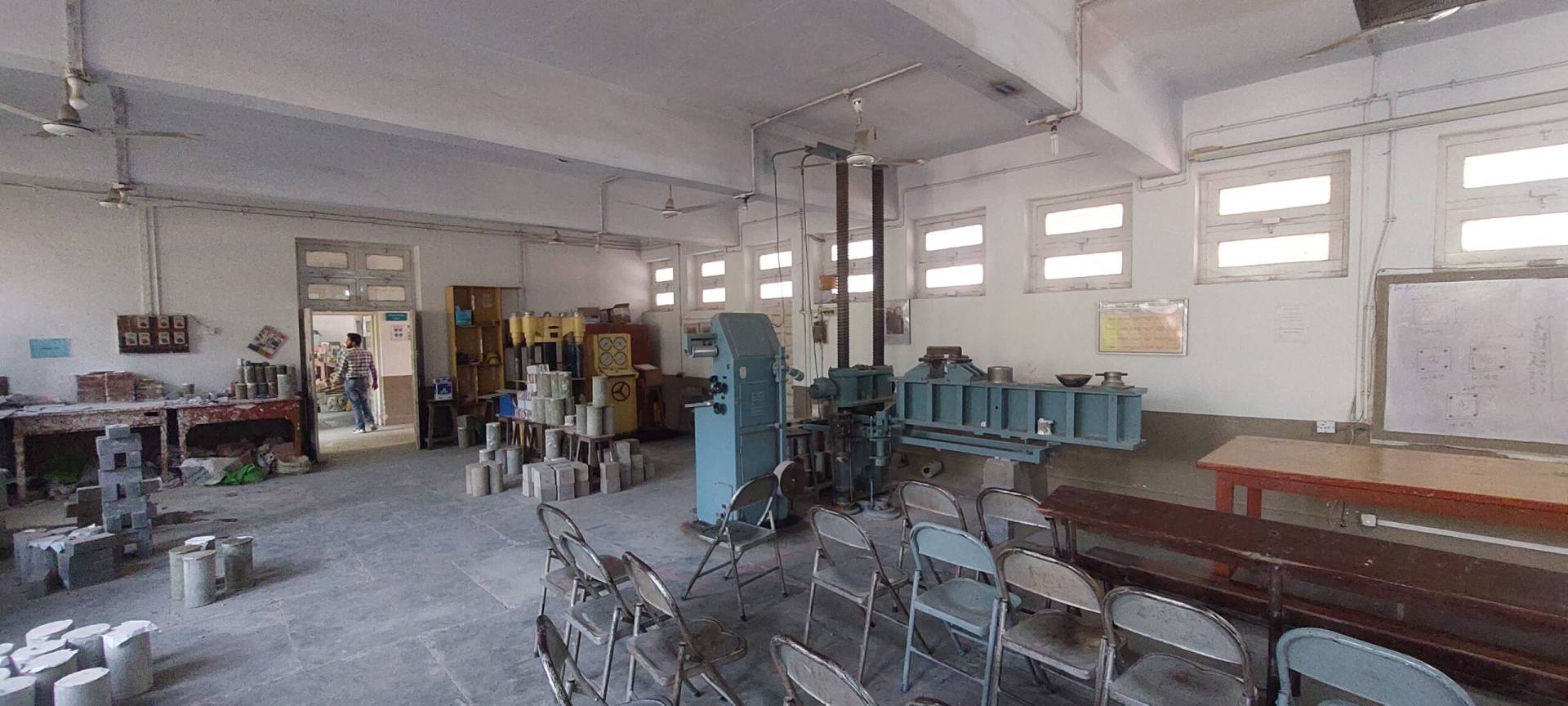 Department of Civil Engineering
Strength of Materials Laboratory
Hydraulics Engineering Laboratory
Transportation & Highway Laboratory
Geotechnical Engineering Laboratory
Concrete Engineering Laboratory
Civil Engineering Department is one of the oldest department in the country imparting Civil Engineering courses at undergraduate and postgraduate levels. The Department was established in 1939 as a part of the Maclagan Engineering College, Lahore. Currently it has an enrollment of over 1000 students in bachelor, Master and Ph.D. levels. The department has one of the largest number of PhD qualified faculty.
Since 2014 the department adopted Outcome Based Education system and got accredited with Washington Accord. Henceforth, the graduates are considered recognized in 21 signatory countries.
Civil engineering graduate of UET Lahore has sufficient opportunities of getting jobs in various government/private departments i.e. Communication & Works (C & W), Water and Power Development Authority (WAPDA), Punjab Irrigation and Power Engineering Department, Civil Aviation Authority, Pakistan Railways, National Highway Authority (NHA), Lahore Development Authority (LDA), Water and Sanitation Agency (WASA), Public Health Engineering Department, National Engineering Services Pakistan (NESPAK), Associated Consultant Engineers (ACE), National Development Consultants (NDC), SKB Engineering & Construction, Descon Engineering Limited and many more.
Department's Mission:
"To Impart High Quality Civil Engineering Education Through Modern Teaching and Research for the National and International Socio-Economic Development".
Department's Structure:
The Department of Civil Engineering comprises of three main divisions;
Structural Engineering Division
Hydraulics and Irrigation Engineering Division
Geotechnical Engineering Division
The complete structure of Department of Civil Engineering has been shown below;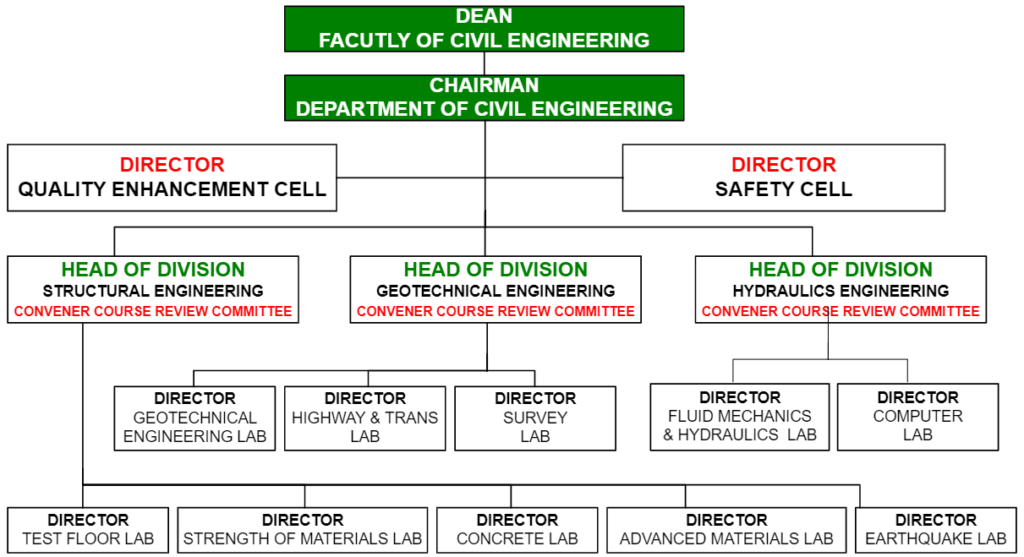 Programs Offered by the Department:
The Department of Civil Engineering offers various programs at undergraduate and post-graduate levels.
B.Sc. Civil Engineering
M.Sc. Hydraulics and Irrigation Engineering
M.Sc. Geotechnical Engineering
M.Sc. Structural Engineering
Ph.D. Civil Engineering